Bird Land Paradise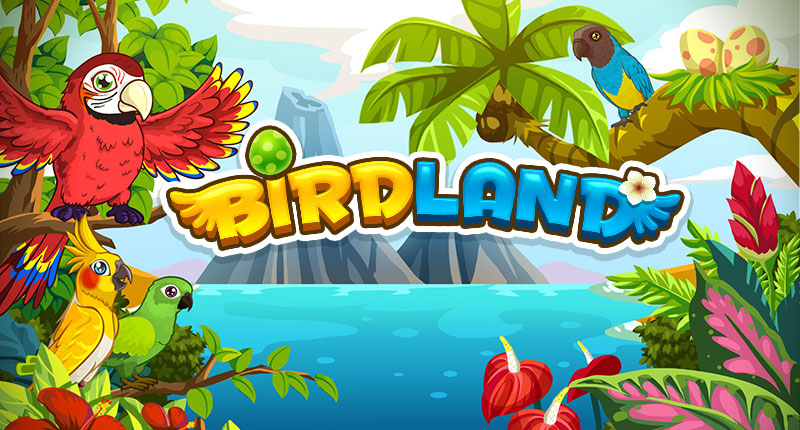 Bird Land Paradise is the best bird caring simulation game where you can care and get cute birdie from the pet store. Enjoy the cute pet world and birds that live there! If you love animal games and birds, look no further! This is truly a pet paradise where your birds can live. Bird Land Paradise is a game is the best pet shop game for any animal games lover. Play with, take care, feed pets in your own Bird Land!You will collect birdie, feed them to level them up! If you always wanted to adopt a pet, play with birds, were interested in pet rescue then this is one of the best pet games for you. With the ability to customize the land where your chicks will live we've put a tremendous amount of effort to ensure that you would feel attached to yours birds just like they would to the real ones.
In this bird simulation game, you can collect bird breeds like Puffin, Jay, Penguin, Chicken, Kiwi, Hawk, Flamingo, Parrot, Duck, Owl, Ibis, Eagle, Francolin, Falcon, Raven, and other birds breeds. There is a large emphasis on chick collection and management for casual and mid-core players.
Each chick has a unique character and behaviour, so players will always recognize their "Sleepy" from the "Jumpy"! In coming updates, we will bring more bird breeds.
*Amazing Parrots
Get on board of Bird Land Paradise and improve your day with numerous and colourful species of parrots, cutest budgies, awesome cockatiels, electric Eclectus as well many other chicks will sure help you improve your day and fill it with fun and excitement. 
*Magic breeding
To make it even more exciting you can breed magical new birds by spinning the breeding wheel and getting new, unique birds with different new colours. this will help you have aviaries filled with exotic and colourful birds unlike anybody else's.
*Beautiful aviaries 
Decorate your aviaries with various decoration and themes that range from waterfalls and Amazonian forests to volcanoes and mountains. make your aviaries suitable for every chick and fill it with amazing items and decorations. 
*Connect with friends
To make it even better you can connect with your friends and take care of your birdies and aviaries together! Leave gifts for each other, help clean the cages and do more exciting stuff together!
*Easy to play
Colourful and very beautiful design makes Birdland paradise a very easy game to play. Everything is simple, well explained and accessible for everybody.
If you love animals, Bird Land Paradise is the best simulation and pet rescue game ever!. 
Download now and start having fun with cute pets!
Please note! This game is free to play, but it contains items that can be purchased for real money. If you are having any problems in the game or have a great idea about it please contact gamesupport@frismos.com